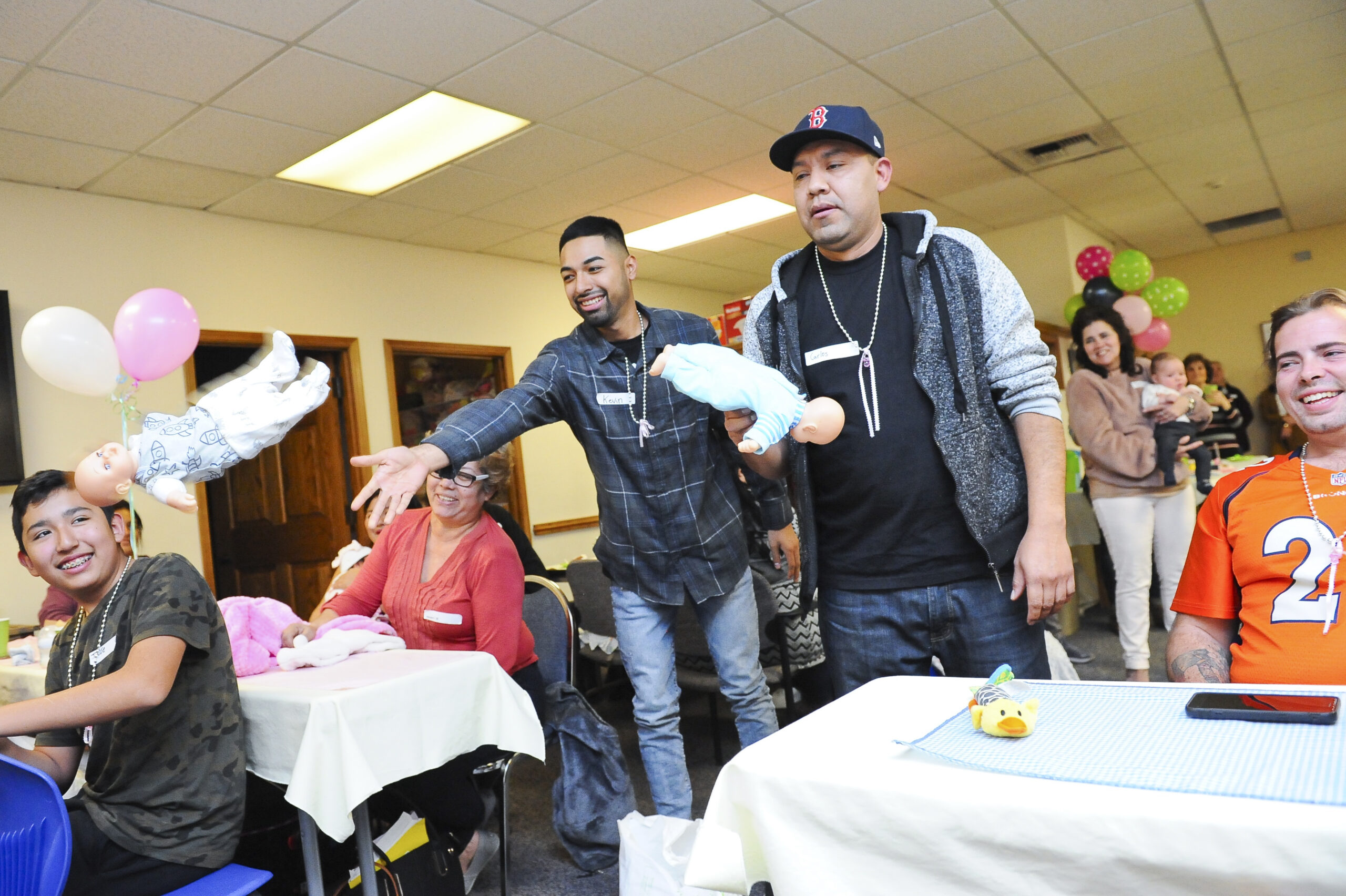 Very cool guys making a new experience more comfortable.
What is the Men's Ministry?
The Men's Ministry was designed with the purpose of teaching fathers their role and responsibility as father and leader in their family. The Male Coaches are trained and experienced to support new and young fathers to be better equipped to raise their child, support their partner, and utilize the tools they need to build a healthy home founded on Biblical principles.
In the book of Ezekiel the city walls that protected the Israelites from enemy infiltration was on the verge of being destroyed. God spoke to the Prophet Ezekiel:
"I looked for someone among them who would build up the wall and stand before me in the gap on behalf of the land so I would not have to destroy it, but I found no one."
In today's society, we are witnessing another kind of wall crumble to the ground as society says that fathers should take a more passive role in raising their children, especially when it comes to determining the outcome for an unplanned pregnancy. In God's society, the wall is a symbol of protection and strength, the same role that a father and husband should play for his family. Ernie Gollehon, Men's Ministry Coordinator says,
"If somebody doesn't stand in that gap, the wall is going to fall apart, and the enemy is going to come in and take over the city." 
That's what makes the Men's Ministry is essential for the Bakersfield Pregnancy Center ministry. Many male clients do not know how to be a father, having never known their father or not had a healthy role model in their lives. With the Men's Ministry, fathers will:
Be empowered and educated in their roles
Be taught the the tools they need to stand in the gap.

Hear from Male Coaches their own experience as fathers

Relate to others experiences 

Know they are not alone
 Many fathers just don't know where to start. But it starts with signing up to meet with a Male Coach. If you are a father that wants to help men learn to stand in the gap God has designed for them to fill, call Men's Ministry Coorindator, Ernie Gollehon. 
Every third Thursday of the month Male Coaches and fathers meet up to discuss fatherhood skills, experiences, and eat some pizza and wings. Learn more by watching the video below.