Partner with us to empower kern county to choose life
Are you looking to give back to your community? Do you have talents, free time on your hands, a heart for men and women dealing with pregnancy related concerns, and just don't know how to help? Then become a Bakersfield Pregnancy Center Partner!
Becoming a partner is simple, fill out the information below to give us an idea of how you'd like to get involved. You can donate baby items, quilt a blanket, donate a pizza for our Guy's Night Only, or host a baby shower! 
There's really so much you can do, and we're sure your talents, heart of service and compassion, and love for others will shine through whatever you do with the Bakersfield Pregnancy Center.
Start making an impact with the Bakersfield Pregnancy Center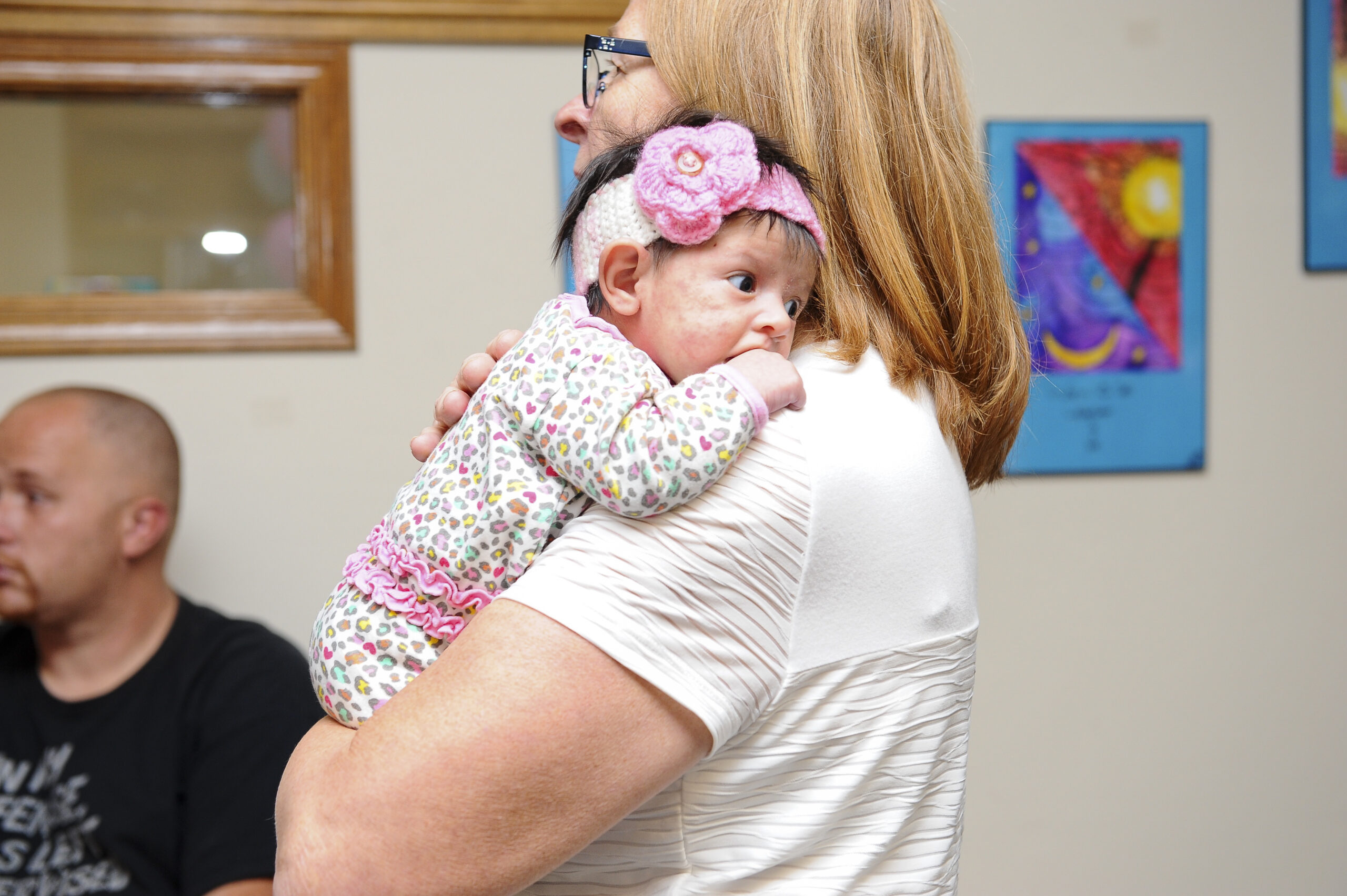 BPC Volunteer Advocate at Fall Baby Shower in 2019
There are many ways you can become a volunteer. Whether weekly or just for special projects, we have a place for you here. So how do you start? Call us today to learn more about how to become a volunteer.
Still not sure how to get involved? No problem, we have just the thing for you. Schedule a tour with us! We love talking about the ways God has provided for the Bakersfield Pregnancy Center, as well as listening to why YOU want to be a part of the Bakersfield Pregnancy Center vision. How can we work together to empower individuals to make healthy and life-affirming decisions in Kern County? Schedule a tour so we can talk all about it!
Where do your donations go?
When you donate to the BPC you're impacting more than one life, you are impacting the lives of a family. Women seeking a pregnancy test, men wanting to become better fathers, and families just barely making ends meet using their Baby Bucks to purchase new or gently used items in the Baby Boutique are just some of the individuals your donations are helping. Begin donating today.